When to Have Your AC System Checked This Year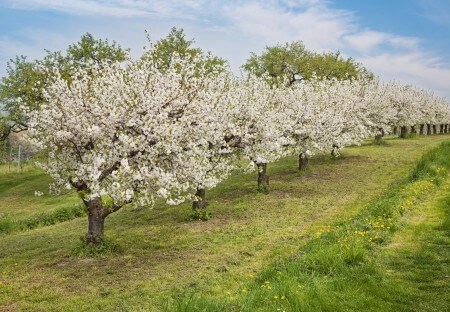 After a week of beautiful days, balmy evenings, and cool nights, it can be easy to fall into a lull before the pollen-covered cars and the eventual blistering heat of summer. Many households are opting to leave their windows open during the evenings, and only running their air conditioners at night. Due to the recent heat, however, our typical spring flowers are beginning to bloom much earlier than normal. While the weather has been enjoyable this 'winter', your air conditioning system may have lost a step with the strange demand changes from its usual usage, and that may be leaving your family at risk.
Microscopic particles are constantly flying around, and every time you sit on the couch, fluff a pillow, wipe off a counter or even scratch your head, more and more of them get into the air. Add the new pollen outburst, and you've got a perfect storm for allergies to affect your home. Regardless of the age of your air conditioner, it is important to have a technician come out and check on the unit twice a year to ensure optimal output and energy consumption. Now is the perfect time for you to have your air conditioner checked by an experienced, NATE certified professional for two reasons:
You will have the peace of mind and a certified technician's approval of your units' current output and efficiency.
If the worst happens and there is a problem, the certified technicians from Empire will give you a diagnosis and possible solutions quickly and accurately.
All of this, while being backed by Empire's stellar customer service staff and optional Planned Maintenance Agreement, which can save you 20% on labor costs on any future problems, as well as having our certified technicians come out twice a year to ensure your system is running at optimal efficiency. If you are on the other end of the spectrum, however, and know your air conditioning system is on its last leg already, now is the best time to call and have our Comfort Specialist come out and give you a free estimate on a new system that is perfect for you and your home.
While allowing a stranger to come into your home may make some people uneasy, Empire has consistently been praised as 'compassionate', 'professional', and 'friendly'. At Empire, we don't view our patrons as customers, but rather as an extension of our family. Because of this, every one of our customers gets the best quality service every time. We look forward to making your family part of our own!