Get Ready for Warmer Temps with a Ductless Air Conditioning System
Ductless Air Conditioning Systems – Atlanta, GA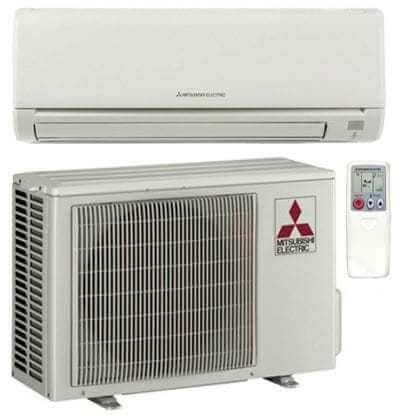 It's always nice to enjoy the spring weather, but here in the Atlanta area, that means heat is on the way. If you're looking for an air conditioning solution that doesn't involve ductwork, a ductless split system may be perfect for your situation.
How does a Ductless Split System Work?
With a ductless system, simple copper tubing and electrical wiring to indoor units connects a separately installed outdoor unit. Refrigerant is pumped from the outdoor condenser coil and compressor through the tubing to the indoor unit or units. A fan then quietly distributes cool air drawn across the unit's evaporator coil. The amount of cold air entering the room is regulated by a remote control thermostat.
You can have several indoor units placed where you need them, automatically creating different zones because each one has its own thermostat. So whether you're installing a split system in your home or business, everybody can be comfortable at different temperatures.
These systems can also provide heat, so it's a double duty system that can help you year round. They are also more efficient than traditional heating and cooling systems, saving you money in the long run.
Ductless Air Conditioning System Experts – Empire Heating and Air Conditioning
It's wise to think ahead and plan for the upcoming warm weather. Many people are choosing to go with one of these split systems for their air conditioning and heating needs. Or you may just need service to your existing system. We would be happy to come out and look at what you currently have so you can make the best decision for your situation. To make an appointment and find out more about air conditioning options, contact us.