The Warning Signs That Indicate You Are About To Need An AC Repair
AC Repair Decatur GA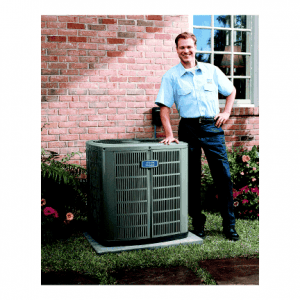 Most people never give their HVAC system any thought until it starts to give them problems.  However, there are several warning signs that will, if you know what to look for, indicate you are about to need an ac repair.
The Most Common Warning Signs That Indicate Your AC Is In Need Of A Repair
1.  If you start to hear new noises, you're probably going to need a repair soon.  When an AC system begins to make noises that you've never heard before, you should call an AC repair company immediately.  If you put off scheduling a repair, the problem could get worse and ultimately cost you more money or may even need to be replaced.  So this is one area you don't want to procrastinate.
2.  Have you begun to notice temperature changes throughout your house.  Perhaps your AC system is blowing warm air in one room and cold air in another.  This could indicate that you have some problems with your duct work.  Not repairing this issue right away will cause your utility bill to rise because you're paying to cool the attic.
3.  If your HVAC system doesn't have any power or any air flow, this could be caused by several things.  You may have a blown fuse, a tripped breaker or a broken or loose wire somewhere.  It could also be a failed thermostat.
4.  If your thermostat is set to the lowest setting possible and it doesn't turn on, then you may have a bad thermostat.
The most common warning sign most homeowners experience before their air conditioner goes out is strange noises.  Therefore, should you hear a new noise in your air conditioning system, you should turn it off in order to keep it from doing more damage.  Then you should call an AC repair company immediately.
A strange noise coming from your AC system doesn't necessarily mean it will need to be replaced.  It could be something as simple as a fan motor that needs to be replaced or a bearing going out.  Or it may just be some leaves or debris that have gotten into your unit.
AC Repair Experts Decatur GA
If you're in need of an AC repair company, please contact us.  Empire Heating and Air Conditioning – Atlanta Air Conditioning and Heating Experts have an A+ rating with the Better Business Bureau.
In addition, our technicians and installers are all fully licensed and insured and combined, our team combined has more than 200 years of experience in this field.  Call us today.  We'd love to assist you with all of your AC repair needs.