Is Your Indoor Air Quality a Concern in Your Home? Find Out Why and What You Can Do About it Here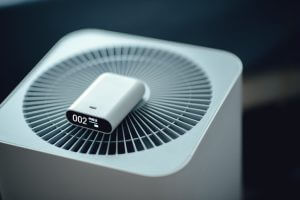 Today, more people are thinking about the air quality in their homes. Many people are spending more time at home, so the air they and their families breathe is more important to them than ever. In addition, modern homes are built to be more airtight and well-insulated, so the air that circulates throughout the home stays inside, and is breathed in over and over again. Therefore, making sure it's healthy and clean is a priority for homeowners.
Empire Heating and Air Conditioning would like to help make understanding indoor air quality a little easier for you and help you make the best choice to keep your home's air quality at its best. So how did we help? We've developed this downloadable guide to help you learn more about what indoor air quality is and what you can do about it. Ultimately, we want to help you make the right decision regarding your home's air quality.
Simply click the link to download our indoor air quality guide, and when you're ready to discuss your options for air quality equipment, we're here to help with that too. If you have any questions, please contact us or call us at 404-294-0900, and we're happy to help.
Download Your Guide Here: