For Valentine's Day, Treat Your Significant Other to a Custom Heating Unit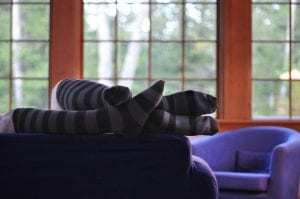 For a completely novel approach to the most romantic of days, give your loved one a gift that will remind them of your feelings not just on Valentine's Day, but all throughout the year.
Let our seasoned Metro Atlanta HVAC contractors come up with a new HVAC design for your house in time for Valentine's Day.
No more waking up to cold mornings or suffering through humid nights! Our heating and air conditioning specialists can make all your evenings together cozy and comfortable.
Free Estimate
Our HVAC service installations are performed by licensed and highly trained HVAC professionals who are experienced in providing a wide range of efficient heating and air services throughout Atlanta. Estimates for new or replacement HVAC equipment are always free of charge. Schedule your appointment now and have your installation completed just in time for your special Valentine's Day celebration.
Custom-Made
After several years in this business, we know that there is no cookie-cutter solution to the different HVAC requirements that our customers bring to us. We will custom-design an HVAC installation for you and your family that will suit and support your lifestyle, house, room configuration and budget.
We will consider your health and comfort requirements, and make system recommendations and adjustments that will allow you to enjoy a safe and relaxed indoor environment. Any heating or air conditioning installation we carry out in your home will benefit you and your loved ones this Valentine's Day, as well as for many years to come.
Save Money
Modern HVAC equipment and appliances are more efficient and environmentally friendly. Energy Star-rated heaters and air conditioning units consume less energy to function at optimum levels while saving you money in the long run and saving the earth at the same time. A well-designed HVAC system can significantly decrease the energy footprint of your house while keeping you and your family safe and comfortable year after year.
Get in touch with us for any questions or concerns you may have regarding HVAC equipment replacement, heating and air conditioning repair as well as expert HVAC design and installation. Our seasoned HVAC contractors are always ready to share useful and timely information about how to keep your Atlanta home safe and comfortable this Valentine's Day and beyond.
Image Courtesy of: Creative Commons