Why HVAC is the Best Industry To Work In
Today's current job market can be hard to navigate and even harder to get into. With companies requiring years of education and experience with pitiful compensation rates, your "dream job" may seem unattainable. Wouldn't it be great if you didn't have to spend years and thousands of dollars on college only to be disappointed that there's no job opportunities for your field of study?
If this predicament sounds familiar, then you're in luck! There is an industry that is easy to get into and will always need workers- it's time to learn more about HVAC!
If you're considering a career as an HVAC technician, there are many benefits to this decision. First and perhaps most importantly, you can earn your certification after attending trade school for only a year, saving you time and avoiding crippling student debt. Sounds good so far, right? Well it only gets better!
GREAT Benefits!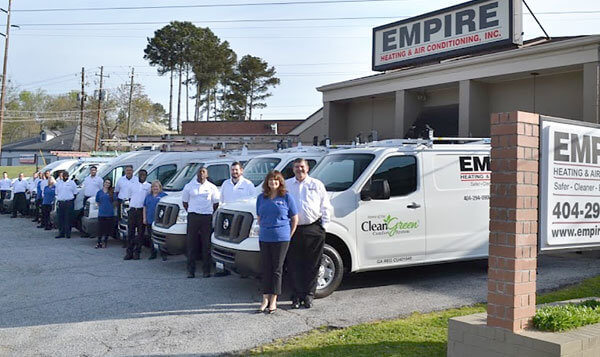 All renowned HVAC companies offer PAID on-the-job-training, so you'll never feel like you've been tossed into the flames. On top of the support of your peers and bosses, you can expect a comfortable annual salary of $50K paired with affordable health insurance plans. HVAC is keeping the American Dream going strong with their business model, it seems.
Room To Grow
As you grow more comfortable in your position as an HVAC technician, your experience and work ethic can earn you a step up the career ladder. The longer you stay in the trade, the more opportunities you'll have to get a promotion and a fair pay raise. 
The experience you accumulate in the field can also open up multiple career paths for you. There are many positions that need to be filled in the HVAC industry, including mechanics, installers, and representatives for the automotive industry. When you choose HVAC as your field of study, know that it will be pretty hard to get bored of your job with all of these options.
There's A Need For It!
It's pretty safe to say that we will never live without HVAC. This convenience is worth the maintenance fees and repairs that come with it. Which means that there will always be a need for an HVAC technician across the globe!
Currently, Atlanta is experiencing a shortage of trade technicians, so now is as good a time as any to start researching trade schools near you and travel down a successful career path. Do you know what company you should send your resume to in a year's time?
Empire HVAC is Atlanta's top-rated heating and cooling installation and repair service provider. Since 1985, they have been providing affordable solutions for residential and commercial clients across Georgia. With competitive pay and benefits, plus a team of friendly technicians who treat each other like family, it's hard to see why more people aren't taking advantage of this opening in the crowded job market.
Are you interested in learning more about Empire HVAC and their employment opportunities? Call now! 404-294-0900