Case Study: HVAC System Replacement Before Selling House
Upon a recommendation from their realtor, a customer approached us about replacing a 29 year old AC system at their father's home before listing it. During our inspection, we demonstrated that the furnace was also showing signs of failure. After discussing options with the customer, it was decided a full system replacement was necessary.
Our installation involved adding a level 3″ base beneath the system to prevent the off-level issues the previous system experienced.
With a new, highly efficient system installed, the home was ready to achieve top dollar on the market.
If you are thinking about listing your home and want to ensure your HVAC is appropriate to get the most value out of your sale, don't hesitate to call Empire today. Our operators are standing by at 404-294-0900.
Old System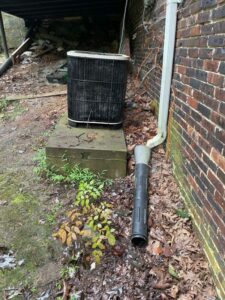 New System