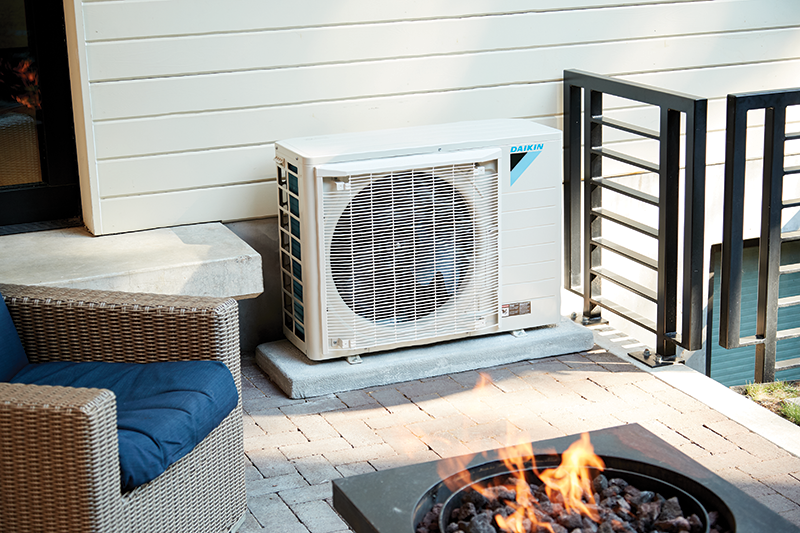 Heat Pumps are Reliable and Cost Efficient
Living in Decatur, we know we can expect warm weather several months of the year. That's why it's so important that you have air conditioning for your home that also offers high efficiency. Heat pumps can provide you with just that. You and your family will stay cool and comfortable, and you'll save energy - and money on your utility bills.
Let Empire Help You Stay Comfortable
At Empire, our expert technicians are able to provide you with the heat pump installation and repair services that you need for your Decatur home. They will be able to install a new heat pump, or replace your old one, in no time - helping you and your family stay cool, even when the temperature outside is soaring!
Warning Signs You Need Heat Pump Installation or Replacement
As we mentioned above, having a reliable, efficient heat pump cooling system is important, especially considering the hot climate we experience in Decatur. Your current heat pump system will likely show some signs when it's time for a replacement:
Your system is more than 10 years old
Your energy bills are higher than they should be
Your home isn't as cool as you'd like
You find that your system needs frequent, expensive repairs
You've added on to your home and your system isn't cooling all spaces
In addition to heat pump installation and replacement, we proudly offer:
Call Empire when you need heat pump installation or replacement.
When you need heat pump installation or replacement for your Decatur area home, you can rely on Empire Heating & Air Conditioning to help. We are pleased to offer professional installation of high-efficiency, high-quality heat pump equipment that will help you and your family stay comfortable all summer long, no matter how hot it gets outside. Call us at 404-294-0900 or contact us online today!