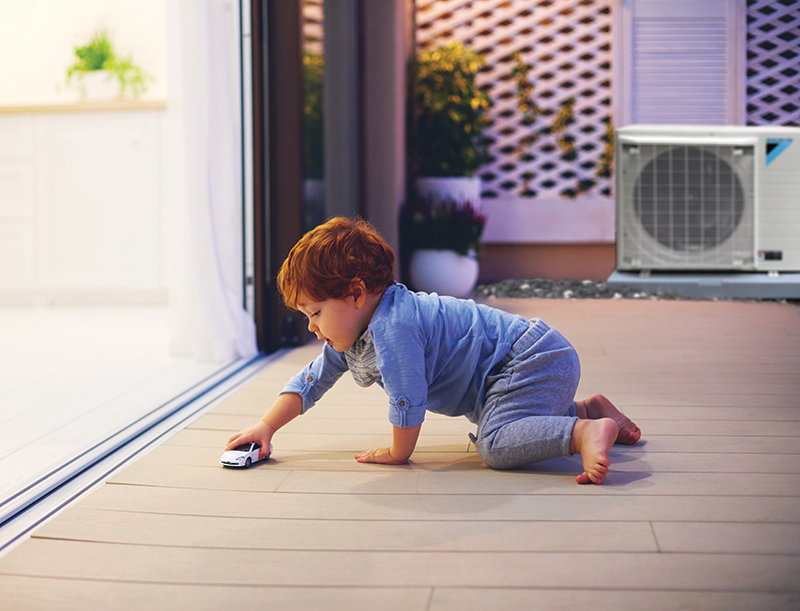 Homeowners in Atlanta Want Better IAQ
Homeowners in the Atlanta area are spending more time inside their homes than ever before. Today's homes tend to be much better insulated and sealed than in the past, and while this helps keep your home more comfortable and more energy efficient, it can also cause problems with your indoor air quality, or IAQ. Particles in the air have no means of escape, and keep circulating through your home. Ultimately, poor IAQ can lead to allergies, asthma and unsafe conditions for you and your family.
One of the most common indoor air quality concerns is particle allergens such as dust, dander, pollen, spores and bacteria, which occurs in 91% of all homes. When you take measures to improve your IAQ, it helps create a healthy home environment and can increase the value of your Atlanta home.
Empire Heating & Air Conditioning is working with AirAdvice for Homes, inc. through the Honeywell Contractor Pro program to offer an analysis of indoor air quality (IAQ) and remediation plans for homeowners. After you take part in our IAQ testing and we have implemented the right solution for your home, you will be surprised at the peace of mind you get just by knowing you are now living in a clean, healthy, and safe environment.
Areas In Your Home That Need Better Indoor Air Quality
Empire is proud to be one of Atlanta's premier IAQ testing companies. With a personalized home air quality test, we can identify harmful allergens in the following areas:
Bedrooms – dust and dust mites, bacteria and viruses, pet dander
Bathrooms – mold, mildew, bacteria, viruses
Living Area – carbon monoxide, tobacco smoke, organic chemicals, pet dander, wood stoves or fireplaces
Kitchen – carbon dioxide, formaldehyde, smoke, gas appliances, garbage pails, plumbing leaks
Garage – carbon monoxide, paints and solvents, mold and mildew, gasoline fumes, pesticides and herbicides
Basements – radon, plumbing leaks, viruses and bacteria, dust
Attic – asbestos, dust, formaldehyde
Fireplaces – carbon dioxide, carbon monoxide, particle allergens, chemical pollutants, and temperature, humidity, air pressure issues
Call Empire for the Indoor Air Quality Services You Need
Empire Heating & Air Conditioning is your solution for indoor air quality testing in Atlanta. Call us today or fill out our online form to help make your home healthy and clean with our indoor air quality testing services today! Your home's air quality test is just a quick call away! Call 404-294-0900 to learn more.