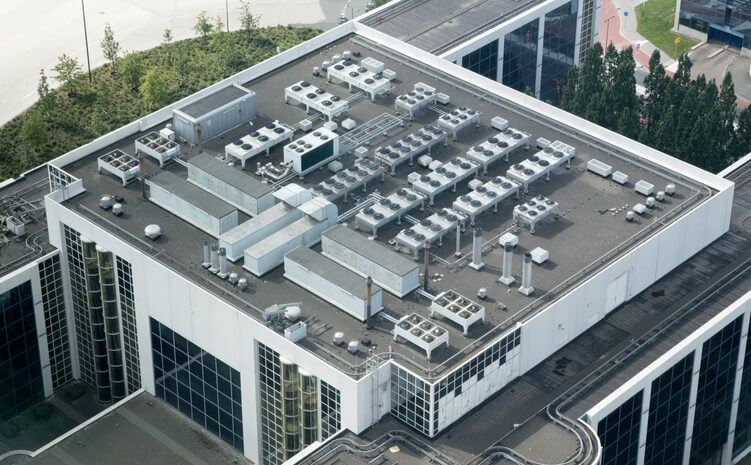 The demand for improved commercial indoor air quality is growing every day
Commercial spaces these days are often more insulated and air tight than in the past. Commercial spaces don't always have an easy way to add ventilation when needed, so indoor contaminants can multiply quickly. Ultimately, poor commercial indoor air quality can result in reductions in overall production, more time off due to allergies or asthma, and, in extreme cases, an unsafe or toxic work environment.
How Empire can help with air quality issues
At Empire Heating and Air Conditioning, we have testing equipment that can provide solid information on the six leading indicators of poor indoor air quality. Empire can use this data to evaluate the air cleaning capacity, ventilation rate, air purification, and exchange rates of a space. Based on these findings, we can provide the sensible solutions to improve the overall air quality of your facility. If we discover that a more detailed testing format is required, we can work with you to select an industrial hygienist that can work with us to address those issues.
Signs You May Need Indoor Air Quality Products for Your Commercial Space
The six leading factors that are considered when testing for indoor air quality include:
Temperature
Humidity
Carbon monoxide
Carbon dioxide
Volatile organic compounds
Particulates
The Commercial HVAC Services You Need for Your Decatur Company
You can count Empire Heating & Air Conditioning to help you get the light commercial HVAC services you need for your business or organization. Learn more about the services we offer:
Call Empire when you need help with indoor air quality issues
When you need a licensed professional to test your commercial facilities overall indoor air quality, Empire Heating & Air Conditioning wants to help. We are pleased to offer professional testing and indoor air quality solutions that will keep your employees and customers breathing freely. Call us at 404-294-0900 or contact us online today!