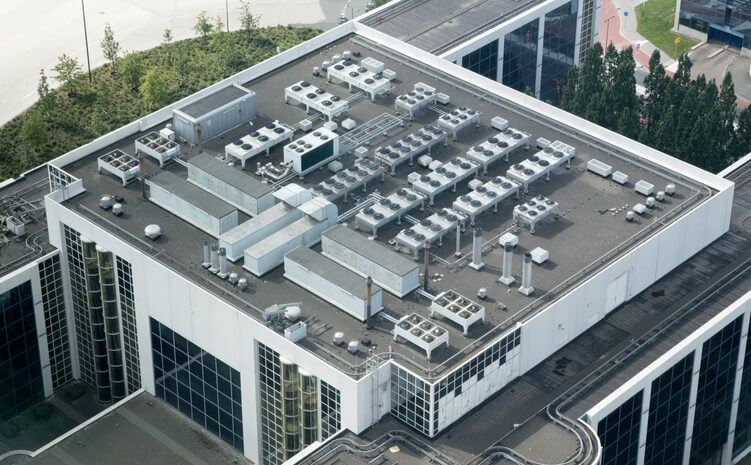 The demand for improved commercial indoor air quality is growing every day
Commercial spaces these days are often more insulated and airtight than in the past. Commercial spaces don't always have an easy way to add ventilation when needed, so indoor contaminants can multiply quickly. Ultimately, poor commercial indoor air quality can result in reductions in overall production, more time off due to allergies or asthma, and, in extreme cases, an unsafe or toxic work environment.
How Empire can help with air quality issues
At Empire Heating and Air Conditioning, we can provide sensible solutions to improve the overall air quality of your facility. We're pleased to offer a wide range of indoor air quality products, as well as service and maintenance, so you can rely on better indoor air for your business all year long.
Signs You May Need Indoor Air Quality Products for Your Commercial Space
There are many indicators that can point to indoor air quality concerns. We can help mitigate the following issues by providing your facility with the indoor air quality products and services it needs:
Temperature issues
Excessive humidity/excessive dryness
Carbon monoxide
Carbon dioxide
Volatile organic compounds
Particulates
The Commercial HVAC Services You Need for Your Decatur Company
You can count Empire Heating & Air Conditioning to help you get the light commercial HVAC services you need for your business or organization. Learn more about the services we offer:
Call Empire when you need help with indoor air quality issues
When you need a licensed professional to assist with your commercial facility's overall indoor air quality, Empire Heating & Air Conditioning wants to help. We are pleased to offer professional indoor air quality solutions that will keep your employees and customers breathing freely. Call us at 404-294-0900 or contact us online today!