How to Prevent the Effects of Springtime Allergies in Your Home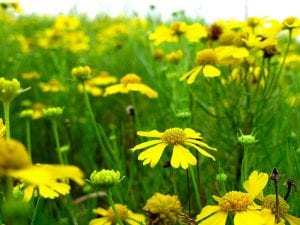 Springtime allergies are a huge problem that many people know all too well. Preventing indoor allergens is one of the most common concerns expressed to Atlanta air conditioning repair companies. Therefore, we are going to talk about some simple steps for preventing springtime allergies and improving the indoor air quality in Atlanta homes.
10 Simple Steps That Will Help Prevent the Effects of Springtime Allergies in Your Home
1. Keep the indoor temperature of your home below 70 degrees when the heat is running.
2. If you live in a humid climate or have a basement in your home, invest in a dehumidifier.
3. Dust often and don't forget to dust the window frames, window sills and other commonly missed areas.
4. Keep your windows closed. Open windows allow outdoor allergens, such as pollen, into your home.
5. Atlanta HVAC experts recommend installing hardwood flooring or vinyl flooring as they don't retain as many allergens as carpet flooring does. Additionally, you should vacuum any area rugs you have often – weekly at the very least.
6. When cooking, be sure to use your stove's exhaust fan to help reduce the amount of moisture being released into your home.
7. Keep all freestanding home decor to a minimum. Anything that sits on a shelf or table will collect dust creating an added irritant for allergy sufferers.
8. Buy dust mite covers for all pillows and mattresses and wash all your bedding in hot water weekly.
9. Consider purchasing some dust mite powder. This powder can be mixed with water and sprayed lightly on your carpet and furniture to prevent dust mites as much as possible.
10. Purchase a HEPA filter to remove micro particulates from the air. A HEPA filter will help clean the air inside your home by filtering it through the HEPA unit.
Improving indoor air quality in Atlanta can be frustrating, but it can be done. Therefore, doing everything in your power to eliminate possible triggers is vitally important to the health and comfort levels you experience.
Choose Empire For Your HVAC Needs
Empire Heating & Air Conditioning has been offering HVAC repair in Atlanta since 1985, has an A+ Better Business Bureau rating and has received the Angie's List Super Service Award for the last eight years running. We are also a NATE certified quality circle contractor.
Why are we telling you this? Because it's important to trust the company you hire for all your HVAC maintenance and repairs and to know they are dependable, trustworthy and have a good long-standing reputation in the community.
Contact Empire Heating & Air Conditioning today to learn more about reducing springtime allergens in your home and to receive a free consultation. We can help you with any HVAC related issues. It's our mission to keep you and your family comfortable throughout the year. So give us a call today and let us show you how we can help.
Image courtesy of: OakleyOriginals/Creative Commons