Empire HVAC Explains: Benefits and Downsides to HVAC Equipment Warranties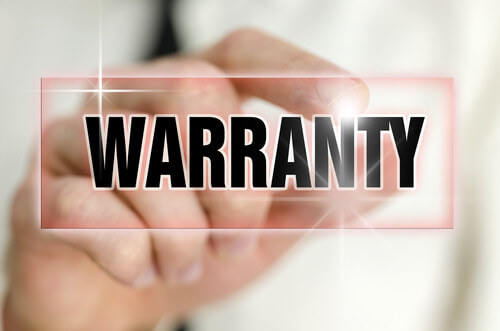 On the surface, warranties usually seem like a deal that can't be beat. When it comes to something as important as your home's HVAC unit, isn't it worth having the peace of mind that you won't be left in the lurch in the event that something goes wrong? In reality, however, equipment warranties are a much more complicated matter. Standards vary from manufacturer to manufacturer concerning what costs will be covered and what must be done in order to remain qualified for the warranty coverage. In addition, HVAC contractors will often give conflicting advice on the subject of whether or not a warranty is a worthy investment. Recently, we spoke on the matter in an Archnews story that investigated the potential benefits and downsides to HVAC equipment warranties.
Beware the Fine Print
When it comes to any warranty, thoroughly reading and understanding the terms and conditions is the most important step of the process. This is crucial for both the contractor and the homeowners, as it's important for the two parties to be on the same page during the sale of the equipment.
The first hurdle that generally needs to be addressed is product registration. Most manufacturers will require the product to be registered within a specific timeframe in order for the warranty to be valid. This can present problems when the unit is bound for new construction, where properties frequently don't have an owner at the time the HVAC unit is installed.
Also, most warranties will stipulate that regular maintenance on the unit is required in order for the manufacturer to honor the claim. What is considered "regular" can vary depending on the company, so once again the responsibility is on the homeowner to keep track of the warranty requirements and remain proactive when it comes to fulfilling their obligations.
The Verdict?
What it comes down to in the end, is that most warranty terms are quite limited in what they cover, and diligence is required on the part of the homeowner and contractors to ensure that the unit remains qualified for the warranty. A quality contractor, such our HVAC repair team in Atlanta, will ideally take the time to educate the owner on the particulars of the warranty prior to purchasing. This puts the owner in a position to take maximum advantage of their OEM warranty in the event that a claim is necessary.
If you need a HVAC repair specialist in Atlanta, contact us today at Empire Heating & Air. Whether you need AC repair and replacement, HVAC maintenance or ductwork renovations, our team is ready to take your call and help.
Image courtesy of: Shutterstock