NOTE: The 2017 White Sale has ended. Please be sure to check out our other specials here.
This year with the Empire Heating and Air Conditioning Annual White Sale we bring you great deals on many of our best products to keep your home comfortable, clean and efficient. Take advantage of these deals now because this sale ends February 15th
Save Up to $1350 in Instant Rebates or 0% for 36 Months on Daikin Ductless or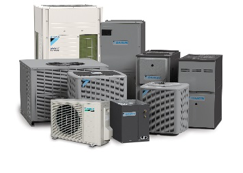 Central Heating and Cooling Systems
Daikin has set the standard worldwide in Ductless heating and air conditioning for many years and is rapidly bec   oming one of America's favorite brands for central systems as well!
SAVE $400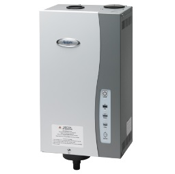 On the New Aprilaire Whole House Steam Humidifier. Don't put up with window condensation and static electricity caused by air as dry as the desert. Winter heating can cause indoor humidity to plummet. Adding an efficient on demand central humidifier is just what you need to be comfortable and enjoy the indoors on those cold winter days.
SAVE $250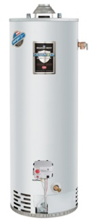 On Water Heaters by Bradford White.  Made in America for over 100 years Bradford white is a brand and a company that takes great pride in delivering excellent products and support. Our most popular Defender series include the enhanced safety control and the Hydrojet total performance system. Our installation and every part (not just the tank) is warrantied for six full years.
Save $200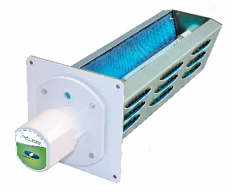 On the Healthy Home Duo Whole House Air Purification System. The Healthy Home Duo combines two state-of-the-art technologies to purify the air in your home. In the first stage of the Duo, the air is exposed to a powerful, ultraviolet C (UVC) germicidal light that neutralizes and destroys airborne invaders such as bacteria, viruses, mold, and fungi.
The second stage of the Duo uses patented PRO-Cell™ Technology, our exclusive Photo-Reactive Oxidation process. When the patented aluminum honeycomb cells are exposed to the UVC germicidal light, the PRO-Cell's extensive surface area transforms the odors and volatile organic compounds (VOCs) into harmless, odorless water vapor and carbon dioxide.
FREE Indoor Air Quality Test

Ever wonder what's lurking in your air? We have teamed up with Honeywell and Air Advice to provide real time testing of the six leading indicators of poor air quality. For a very limited time we are offering FREE air quality testing to the first 25 customers in our service territory that are interested in learning what's in their air!
Don't wait – these deals end February 15th, 2017
Call us today for details and to schedule your free in home estimate 404-294-0900