Can I Afford a New HVAC System for My Home?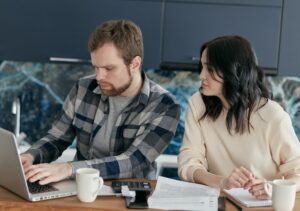 Most people don't want to think about having to replace the cooling and heating systems in their homes. HVAC equipment is complex machinery, and generally engineered to last for many years – and that comes with a price tag. Unfortunately, it isn't always possible to budget for replacing your system, since breakdowns can happen unexpectedly.
At Empire, we understand that new equipment can be costly, and we want to make it as easy as possible for our customers to afford a replacement. In this article, we'll talk about the cost of HVAC equipment, what types of financing are available, how people can save by taking advantage of sales and rebate events, and how updating equipment can help people save money in the long term. Keep reading to learn more!
Financial Considerations When Purchasing a New HVAC System
Below, we've outlined some things you'll want to think about when you're considering installing a new HVAC system, and the affordability of doing so.
The Cost of HVAC Equipment
As we mentioned above, HVAC equipment can be expensive. That's understandable because it needs to be built to keep your home comfortable, maintain energy efficiency, and last for years. Fortunately, there are many models and types of equipment available. At Empire, we provide tiered offerings on cooling and heating equipment, so you will be able to find a system that fits your home's needs and your budget.
Financing
Often, new heating and cooling equipment isn't something homeowners have budgeted for. That's why most dealers provide customers with financing options. Empire is pleased to provide customers with multiple financing options from Wells Fargo, Enerbank USA, and GreenSky.
Rebates & Incentives
There are often manufacturer and utility rebates available, as well as state and federal incentives, especially on high-efficiency equipment. Visit our Special Offers page to see how we can help you take advantage of rebates and incentives, and to see how much you could potentially save on a new system.
Better Efficiency = Long Term Savings
If you're currently living with an older, inefficient heating and cooling system, the chances are a new system will help you save money in the long run. That's because today's systems have been engineered with efficiency in mind. That means lower utility bills – which help you save money in the long run. Not to mention, if you have had to make frequent, expensive repairs on your home's old heating and cooling system, it may be more cost-effective to replace it with a newer system.
I'm ready to learn more. How can Empire Heating & Cooling help me afford a new system?
At Empire, the comfort and safety of our customers is always our top priority, which is why we work hard to make sure you have the heating and cooling equipment you need. When you call us to discuss a new installation in your home, we always take the time to understand your home's build, your unique comfort needs, and your budget.
When you work with Empire for your home comfort needs, you're working with a full-service HVAC company that can provide you with virtually any service you require. Just give us a call at 404.294.0900. We'll be more than happy to discuss our products and services with you and schedule an appointment with you today!