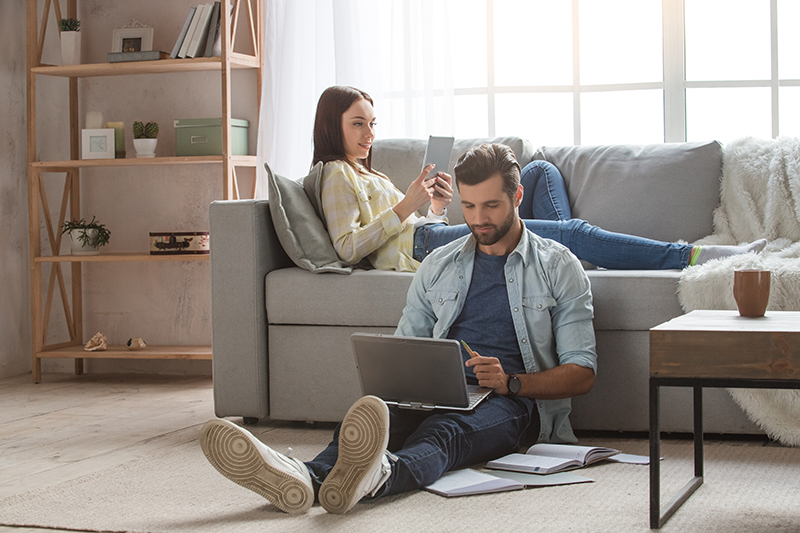 Prevent in Home Mold and Moisture Damage
There are many reasons why the right humidity level in your home is important. If the air is too damp, it can lead to issues like mold growth and moisture damage. If it's too dry, it can cause problems with your wooden furniture and fixtures, static electricity, and force your heating system to have to work harder. And, both scenarios can lead to health concerns. At Empire, we'll help you determine if your home's humidity level is as it should be, and help remedy the situation.
Let Us Help Make Your Home Healthier
At Empire, we work hard to make sure our customers are as comfortable as possible. Not only does that mean providing them with the heating and cooling services they need for their Decatur homes, it also means making sure the air in their homes is healthy, too. We can help determine if the air in your home is too dry, and offer you quality humidification solutions.
Signs You Need Humidification in Your Greater Atlanta Home
Fortunately, there are a few ways you can tell if your home does not have the proper humidity level. Some of the signs you may recognize include:
Shrinking, warping, or cracking of wood furniture, fixtures, or flooring
Excessive static electricity
Cracking or peeling paint
Dry, itchy skin, nose, eyes, and throat
Increase in allergy or asthma symptoms
Call Empire when you need home humidification services.
When you need improved humidification for your Decatur home, call Empire Heating & Air Conditioning at 404-294-0900 or contact us online. We will be happy to help determine if home humidification is right for you, and help you get the products and services you need.