Air Conditioning 101: What Type of AC is Best for My Home?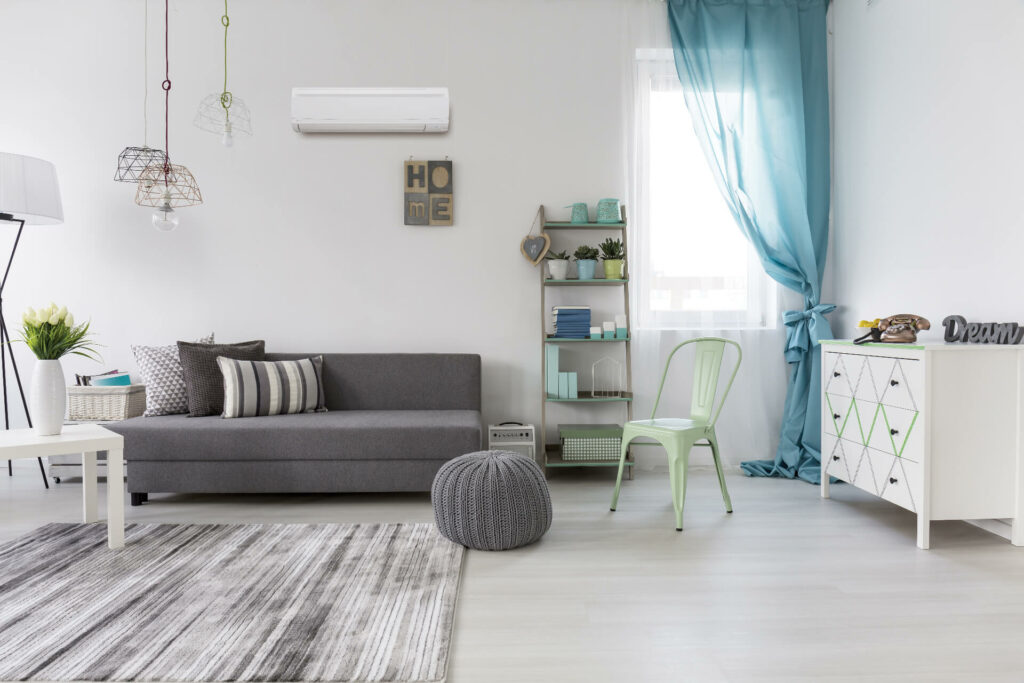 Summers can be absolutely sweltering in Georgia, and having effective air conditioning is essential for almost any home. Today, there are many types of air conditioning systems available, and most modern systems are designed to not only provide more effective comfort than their predecessors, but to provide cooling in a highly efficient manner as well.
If you have been considering replacing the AC system in your home, or have never had air conditioning and are exploring your options, it can be difficult to know where to start. In this article, we'll discuss three of the main AC types and how they operate.
Learn more about central air conditioning, ductless AC, and heat pump systems.
How do you know what the best system is for your home? That can depend on a number of different factors. While all of the types of air conditioning systems described below help to keep your home cool and comfortable, their configurations vary and depending on your needs, one type of system may be a better option than the others – or, your home may benefit from a mix. Keep reading to learn more!
Central Air Conditioning
Central air conditioning systems provide cooling at a centralized point, with the cooled air traveling via your home's duct system throughout your home. Usually, central air has an indoor and an outdoor unit. Central air conditioning is great for homes that have a furnace already installed, as the indoor cabinet of your air conditioning system uses the same distribution system of vents, fans, filters, and ducts to deliver the air throughout your home.
Ductless Air Conditioning
Unlike central air conditioning systems, ductless units don't require a home to have ductwork, just as the name implies. Ductless units (sometimes called mini splits) is a perfect choice for homes that have baseboard or radiant heat, or for room additions and converted spaces that don't have access to the home's duct system. There are two main components to these systems: an outdoor compressor/condenser and an indoor air handler, which are connected by a small-diameter conduit. These mini split systems can be installed as a singular unit, or multiple units can be installed throughout your home for zoned cooling. Many ductless AC systems offer the added bonus of providing heating in the winter, because many use heat pump technology to operate.
Heat Pumps
More and more people are choosing heat pumps as a means of both cooling and heating their homes. Heat pumps provide effective, highly efficient home comfort. During the warmer months, heat pumps move heat from your house into the outdoors, and in cooler weather, heat pumps move heat from the cool outdoors into your warm house. Because they transfer heat rather than generate heat, heat pumps can efficiently provide comfortable temperatures throughout your home. Centralized, ducted heat pump systems are available that operate using your home's furnace system, but they are available in ductless configurations as well.
A side note about air conditioning…
No matter what type of air conditioning system you choose for your home, it's important that you have it maintained on a regular basis. When you choose annual maintenance for your air conditioning system, you'll help it operate more effectively, more efficiently, and last longer. Not to mention, getting an annual AC checkup can help maintain the system warranty, as many manufacturers require regular preventive maintenance to keep the warranty intact. Plus, your system will be cleaner, helping to keep your indoor air cleaner, too!
Can Empire help me choose the best AC system for my home?
We sure can! At Empire Heating & Air Conditioning, we offer our customers complete air conditioning services, including installation of quality AC systems. We'll help you determine if central AC, ductless, or a heat pump system is the best choice for your home, and you can count on our expert technicians to provide you with professional installation of your chosen system. To learn more about the air conditioning products and services we offer, call us at 404-294-0900 or contact us online today!