Best AC Systems for your Home in 2019
Although summer brings Braves baseball, pool parties, family picnics and more, each year it seems the heat and humidity get worse. Unfortunately, many people in Georgia have HVAC systems that are 10+ years old. If your heating and air unit has not been properly inspected by a professional in the past 1-2 years, you are due for a check-up. Your system may be working okay, but it may be in your best interest to invest in a new AC system. Talk to a trusted Atlanta HVAC company to see what your options are.
What to Look for in an Air Conditioning System
Over the years, many new trends have emerged in the air conditioning industry. For consumers, this offers many great advantages such as lower power bills and better air quality. When doing research on the best AC systems in 2019, make sure to find a system that has the following characteristics:
Efficiency – to keep your home cool without costing a fortune
Affordable Price in Comparison to Similar Systems – to get more bang for your buck
Low Noise Level – to prevent unnecessary distractions while at home
Ability to Fit in a Small Space – to save you room outside in case you have a small yard
Parts & Replacement Warranties – to provide peace of mind in case something goes wrong
Other Added Value, such as Rebate Offers – to get more back for what you pay

AC Systems for Hot & Humid Locations
Metro-Atlanta is known for its constantly changing weather including hot, humid, and often rainy summers. It's important to have an AC system that can easily and efficiently adjust to these changes. Some of the newer AC systems from top brands such as Daikin or American Standard use a unique compressor and variable refrigerant volume to ramp up and down as needed rather than cycling off and on. This "delivered efficiency" as air conditioning experts like to call it, is a great option for hot and humid locations.

What is the Best AC System?
There are many factors that come into play when trying to find the best AC system for your home. Many want to base their decision solely on how much a new system costs. However, many don't realize that most air conditioning companies offer special financing and even coupons. We understand researching your options to find a unit with the best value takes time, and when you're hot you need a new AC system fast!
So, we've done the research and met with the industry's air conditioning experts. AC companies across the nation agree there is one individual system that proves to be the newest and coolest product on the market: The Daikin FIT.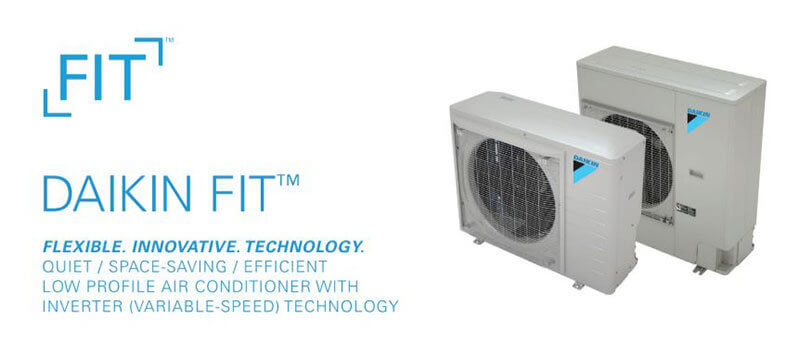 The Daikin FIT: 2019's Best Air Conditioning System
Using only the most advanced technology, the Daikin FIT is a small outdoor unit with great delivered efficiency. The units can be wall mounted and even stacked on top of each other, taking up less space than current systems. Additionally, you will hardly hear them operate as these units are extremely quiet.
When comparing to other super-efficient AC systems, the Daikin FIT is very affordable and includes an $850 manufacturer rebate. Better yet, each system comes with 12-year parts and 12-year unit replacement warranties – the best in the industry!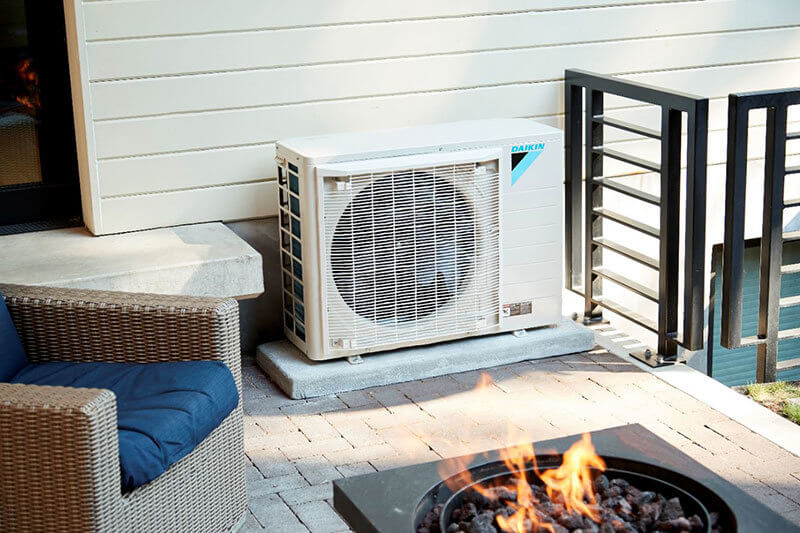 Considering all the factors, there is currently no other AC system more valuable than the Daikin FIT. Make 2019 the year you switch to the AC system your home needs. Protecting your family from crazy rain storms and Georgia's summer heat while holding so many precious memories, your home deserves a "Thank You."
Show your home and your family that you care. Schedule a Daikin FIT installation service today from Empire Heating and Air Conditioning. Call 404-294-0900