Does My Home Need Better Indoor Air Quality?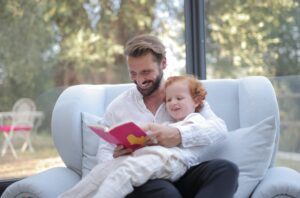 Once spring arrives, most of us find that it's the perfect time of the year to freshen up our homes. Taking care of our lawn and garden areas, deep-cleaning inside our homes, and getting our pool and deck areas ready for summer entertaining are all a part of the spring-cleaning routine. But, have you thought about the air inside your home? Could that use some cleaning, too?
Most of us live in homes that are tightly sealed. Of course, that can help your home maintain better energy efficiency and helps your home comfort systems operate more effectively. Unfortunately, it also means that there isn't a steady supply of fresh air in your home, so it circulates through your HVAC system time and time again. Without the proper filtration and purification products, the air can become stale and stagnant – and can cause some discomfort.
How do I know if I need indoor air quality products for my home?
The first step in determining if you need better air quality in your home is by taking note of your environment. Do you have pets or smokers living in your home? Does anyone suffer from asthma, allergies, or any other respiratory concerns? Do you notice unpleasant odors when your HVAC system operates? If you've answered yes to any of these questions, you might want to take the next step and get a home air quality test done for your home.
Empire can provide you with the testing you need.
At Empire Heating & Air Conditioning, helping our customers enjoy better comfort is always our priority. Besides offering professional heating and cooling systems, we're also happy to help our customers improve their indoor air quality. We can provide you with a personalized home air quality test that identifies a number of harmful contaminants in your air, including:
Carbon monoxide
Carbon dioxide
Volatile organic chemicals
Temperature
Humidity
Particulates
If it's determined that there are contaminants in your indoor air, Empire will help you get the products you need for fresher, healthier indoor air. We can help you get such products as advanced air filters, ionic air purifiers, and ultraviolet purification systems. If humidity is an issue in your home, we can help you get the humidification or dehumidification products you need, too. We'll help you and your family enjoy better air in no time!
Call Empire to learn more about indoor air quality products and testing.
If you think it's time for better air quality in your home, Empire is ready to help. We take great pride in offering our customers air quality testing, as well as indoor air quality products that can provide them with fresher, cleaner air. To learn more about our indoor air quality products and testing, call Empire at 404-294-0900 or contact us online today!