Empire Heating and Air Conditioning Owner Martin Hoover Earns Prestigious Industry Honor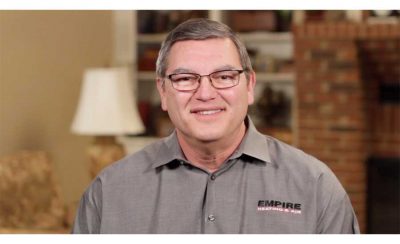 DECATUR, GA. – June 3, 2020 – Martin Hoover, owner of Decatur-based Empire Heating and Air Conditioning Inc., was recently awarded the 2020 Distinguished Service Award by the Air Conditioning Contractors of America (ACCA).
ACCA is a national trade association that furthers the interests of heating, ventilation, air conditioning and refrigeration (HVACR) contracting businesses and the broader HVACR industry. The association depends on the dedicated efforts of hundreds of its volunteers who devote thousands of hours to committee service, providing leadership and guidance on everything from standards development to membership programs.
Each year, ACCA presents the Distinguished Service Award to a volunteer who has gone above and beyond the call of duty in service and distinguished him or herself in a manner that calls for additional recognition.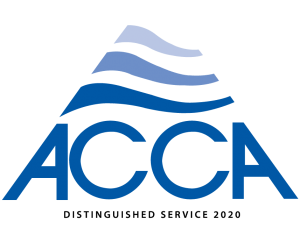 According to ACCA, "Hoover was selected for this honor due to his high energy and enthusiasm to help ACCA and its members be better businesspeople by becoming more active in the industry. He has served on the ACCA board of directors for three years and is currently the chairman for the membership committee."
"It is an honor to be recognized for this award in the company of so many other skilled and dedicated ACCA and HVAC industry peers," Hoover said. "I am humbled and grateful for this acknowledgement."
For 35 years, Hoover has owned and operated Empire, a local heating and cooling company servicing metro Atlanta areas in Cobb, DeKalb, Fulton, Forsyth and Gwinnett counties.
To learn more about Empire, call 404-294-0900 or visit empirehvac.com.
About Empire Heating and Air Conditioning, Inc. – Empire Heating and Air Conditioning, Inc. is based in Decatur, Ga. and was founded in 1985 by Martin and Gila Hoover. Empire services, installs and repairs all makes and models of heating and air conditioning equipment, including boilers, hydronic heating, heat pumps and water heaters. All of its senior technicians are NATE (North American Training Excellence) certified. Empire has been a recipient of the Angie's List Super Service Award for 15 consecutive years.