The Heat is On, But Your AC's Not – What to Do When You Need a Repair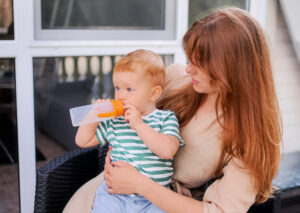 The summer heat is in full swing. For many of us, that means spending time outdoors enjoying fun in the sun. But most people like to have a nice, cool home to return to at the end of the day, or to provide a reprieve when the outdoor temperatures get too high. When Mother Nature turns up the heat outside, your home's air conditioning system works overtime to keep you cool.
But what happens when your AC system breaks down? Air conditioning systems that are either sized too small (or too large), or have been poorly maintained, are more likely to break down when the heat outside becomes too excessive. Unfortunately, though, any air conditioning system can experience a breakdown. What can you do if your AC system needs repairs?
Here are some tips on what to do if your AC goes out:
Call a professional, like one of the trusted technicians at Empire. Don't try to fix your AC system yourself. One of our professionals will be able to diagnose the problem and fix it quickly and efficiently.
If your air conditioning is not working, turn it off. The unit could be iced up and a technician cannot diagnose a unit that is iced up.
In the meantime, there are a few things you can do to stay cool while you wait for repairs. Open windows and doors to let in fresh air. Use fans to circulate the air. Take cool showers or baths. Drink plenty of fluids.
If you have young children or pets, be sure to keep them cool and hydrated as well.
If you must be outside, wear loose-fitting, light-colored clothing. Avoid strenuous activity. Stay hydrated.
How to Identify AC Problems Before a Breakdown
Of course, the best way to avoid the need for emergency repairs is by keeping track of how your AC system is operating, and calling for an appointment if you notice any anomalies. There are a few signs that your AC system may be on the verge of breaking down. These include:
Your AC is not cooling as well as it used to.
Your AC is making strange noises.
Your AC has a water leak.
Your AC is tripping the breaker.
If you notice any of these signs, it's a good idea to call Empire to have your air conditioning system checked out. By catching a problem early, you can often prevent a major breakdown and save yourself time and money.
How can Empire help me get the air conditioning repair I need?
At Empire, we're a full-service air conditioning company, ready to help you with any AC concern you may be experiencing. Our highly skilled and professional technicians can help you get the services you need, including maintenance, new system installation, and of course, repairs. We'll work hard to make sure your air conditioning system is running smoothly, and if it needs repairs, we'll troubleshoot your system and make the needed repairs promptly, so you'll be able to get back to cool comfort quickly. In the event that repairs to your AC system may be too extensive or costly, Empire can help you find a replacement system that is both energy efficient and within your budget. Call us today at 404-294-0900 or contact us online to learn more about how we can help, or to schedule an appointment with us.