When Winter Arrives, Will Your Heating System Be Ready?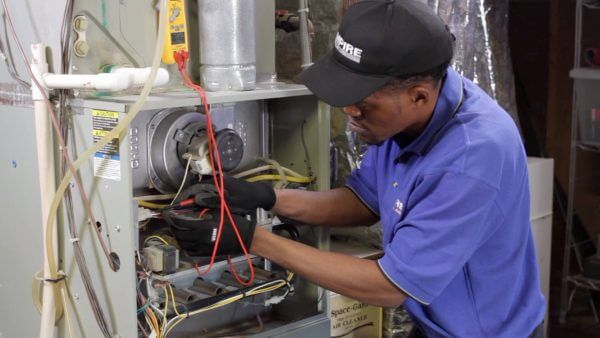 While the winter weather in Georgia is often warmer than it is in other areas of the country, that doesn't mean we don't rely on heating to keep us comfortable when the temperatures dip down. Even if you don't use your heating system all that often, it's still important to make sure it's operating properly.
According to the Department of Energy, heating your home uses a good portion of your energy budget – typically making up about 29 percent of your energy bill. Ensuring that your equipment is running effectively, efficiently, and safely in advance of the arrival of the winter months should always be a priority. This helps to prevent any dangerous conditions, and helps your equipment deliver best efficiency and operate more dependably.
Fortunately, there are some measures you can easily take to keep your heating equipment operating properly, whether you have a furnace, boiler, or heat pump system installed in your home. In this article, we'll talk about some of these measures, and tell you how Empire Heating & Air Conditioning can help. Keep reading to learn more!
Tips on Safely Operating Your Home Heating System
Of course, people sometimes heat their homes using space heaters or fireplaces. It's very important to exercise caution when using these types of heating. While most of today's heating equipment is built with consumer safety top of mind, there are still some steps you as a homeowner can take to keep it running safely:
Need a new installation? Have a qualified heating contractor like Empire install it. That way, you can rest assured that it will be properly installed per manufacturer instructions, as well as to local building safety codes.
Make sure the heating equipment in your home is operating properly each year by having it inspected and cleaned by an HVAC professional. At Empire, we offer our customers planned maintenance programs so they'll know their system is safe and dependable once the cooler weather hits. Plus, we always check for carbon monoxide at the time of service, helping to ensure safe operation.
Always use the appropriate kind of fuel, if you have fuel-burning heating equipment (such as an oil furnace) installed in your home.
Install smoke alarms and carbon monoxide detectors throughout your home. Key areas where these life-saving devices should always be installed include: inside each bedroom; outside each sleeping area; and on each level of your home. And, test them on a monthly basis to make sure they're in good working order.
Have ductless or heat pump heating in your home? You should have your ductless or heat pump system maintained on an annual basis, just like any other type of HVAC equipment. It's very important to check the amp draw and electrical connections, and to clean any dirty coils. That's because having dirty coils can be very detrimental to your system's efficiency, sometimes costing twice as much to operate.
How can Empire Heating & Air Conditioning help me keep my heating equipment operating safely?
As we mentioned above, at Empire, we're pleased to offer our customers comprehensive annual maintenance on all types of heating equipment, including furnaces, boilers, ductless heating, and heat pump systems. The safety and comfort of our customers is always our top priority, which is why we recommend that you give us a call before the temperatures become chilly! That way, we can make sure all is well with your heating system before you need to use it this winter. Just give us a call at 404.294.0900, and we'll be more than happy to schedule your heating maintenance appointment with you today!