How to Inspect the HVAC System in a New Home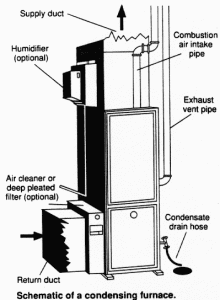 New home purchases are often daunting tasks, and such decisions should never be taken lightly. Home ownership is equally rewarding and challenging, and when done right, is one of the best investments a person can make in his or her lifetime.
First-time buyers often get distracted by curb appeal and aesthetic updates. Although important in their own right, it is the condition of the "guts" of the home that matters most. The cost to replace an outdated or broken Atlanta HVAC system is far from cheap, which is why hiring an inspector who knows what to look for is an absolute must.
Know Your New Home's HVAC System
Modern heating systems fare far better than their older counterparts in multiple respects, namely the fact that they are designed for higher energy efficiency and overall enhanced performance. The most important factor to recognize and consider when choosing a new home are the heating system's ability to provide adequate comfort at the lowest cost possible.
Ill-maintained furnaces, duct work and other vital components can add up very quickly as far as repair bills are concerned. The various types of whole-home heating units include gas and oil forced air furnaces, heat pumps and electric resistance heating. Empire Heating and Cooling has installed and serviced every one of these devices and knows how expensive it can be to replace them. That is why you want to make sure the existing heating system in that potential home you are about to purchase has been properly maintained and the owner has detailed service records on file.
How energy-efficient the heating device is should be considered a long-term investment. Inefficient furnaces are notorious for wasting homeowners hundreds of dollars each year on their gas and electricity bills.
The higher the Annual Fuel Utilization, Seasonal Energy and Heating Seasonal Performance values (these will be labeled on the device), the more cost-effective it will be. You will also want to make sure a valid warranty is still in place as manufacturers tend to cover replacement costs for defective units up to 25 years in some cases.
Additional features you may want to check into are programmable thermostats, air purifiers and whole-home humidifiers.
Image Courtesy of: Wikimedia Commons