The Supply and Demand of the HVAC Service Industry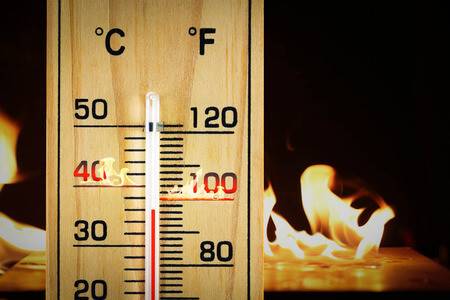 In the heating and air conditioning service industry, it is oftentimes difficult to predict the level of demand from day to day. This, coupled with the seasonal nature of the industry, makes for an interesting scheduling department to say the least. On-demand service is another term for this type of 'not next week, not tomorrow, not this afternoon, get here NOW. While some of the calls that come in aren't as urgent as others, no one wants to wait in a hot house in the meantime. After arriving at the house, the technicians then need to diagnose whatever the cause of your problems are, and then offer the solutions to get your air conditioning system cooling to its optimal performance again.
Empire does everything it can to ensure we can get to your home as quickly as possible to fix any issue you may be having. Empire employs NATE technicians to ensure quality service and expert knowledge of your home's comfort unit. On top of that, we typically offer same day services to our Maintenance Agreement Customers, as well as some work-ins and emergency calls. This helps to promote an active and flexible workforce, allowing us to respond faster than most other companies in the area while still maintaining our excellent ratings and very few call-backs.
When it's time to consider a replacement or upgrade to your equipment Empire also offers free estimates for new units if your old unit has already outlived its effective life, or if you just want a newer, more efficient unit to run your household. These new units can save you money, energy, and most importantly, time. By reducing the chances of system problems that occur as your unit ages, you won't have to come home to an extremely hot house in the heat of the summer only to realize you are stuck with it until a professional can come look in the morning. It is not only a hassle, but can cut into your work schedule to meet with a technician and discuss your possible options and solutions.
Whether you are looking for a new unit, are having an emergency no-cool, or just want to check how your unit is holding up, you can always call us. Our comfort specialist is available at most times to discuss questions you have over the phone or in person at your home, whichever is most convenient for you. No matter your reason for needing a quality HVAC Technician to check your home during this busy demand season, Empire Heating and Air Conditioning is more than capable of fixing your unit or checking to ensure its peak performance during the most demanding season of the year. Our office phone number is (404) 596-6161, and we look forward to hearing from you!