Six Ways Empire Can Help You Improve Your Indoor Air Quality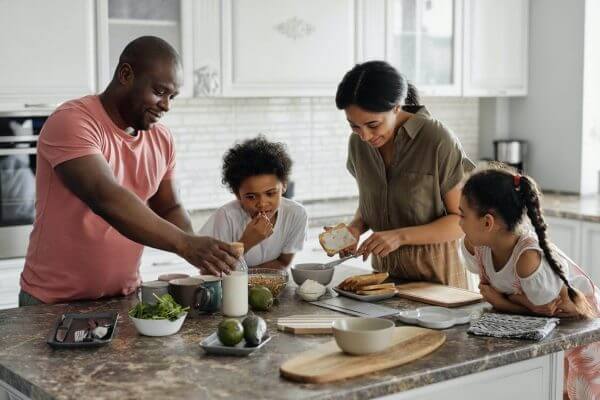 Today's homes are built to be better insulated and more airtight. And while that can be very beneficial when it comes to keeping your home cool and comfortable during the summer months, and warmer during the cooler months, it can also mean that the air is circulated throughout your home, time and time again.
Unfortunately, that can cause airborne contaminants to be circulated repeatedly too – making your indoor air quality, or IAQ, poor. Fortunately, however, there are many products available that can help ensure that the air you and your family are breathing is as fresh and clean as possible – so your family can enjoy healthier indoor air, all year long.
There are many indoor air quality (IAQ) products and solutions that can help reduce and mitigate airborne viruses, bacteria, mold spores and other environmental contaminants. At Empire, we have the knowledge and skill to bring you the very best of these solutions for your home. Below, we've listed six ways we can assist you when it comes to your home's indoor air.
Here's how we can help you.
Consider installing UVC germicidal lights. These units are installed in the ductwork of your central heating and cooling system and they will help reduce airborne viruses, bacteria and mold spores. In many cases two lights are advisable for best performance.
Consider installing outside air ducting to your central heating and cooling system. Adding some fresh air to your indoor air can help relieve pollution that is trapped inside your home and ensure you have a positive pressure in your home. When outside fresh air is added to your home it creates a positive pressure which will help with the number of outside contaminants that get pulled into your home. There is an old adage "The solution to pollution is dilution", and this still applies today.
Improve your filter. If your system uses a standard 1" filter, we would recommend you consider a 4" pleated filter to do a better job of cleaning the air. One of the best is the F100 made by the well-respected Honeywell Corporation. These filters can make sure that up to 97 percent of dust particles the size of 3-10 microns are captured out of the airstream. And, our best filter is the Secure Aire with APC. This unit not only uses a pleated filter; it also applies APC technology to improve the overall air quality. Empire ranks this filter as the best on the market today, and we recommend it to all customers who want advanced filtration.
Perform an air quality test. Our technicians are equipped with air quality monitors that check the six leading indicators of indoor air quality: temperature, humidity, carbon monoxide, carbon dioxide, volatile organic compounds and particulates. Getting a snapshot of your indoor air quality will provide us with the information we need to determine if you and your family could benefit from one our many different indoor air quality packages.
We recommend you run your fan continuously. All the great products like UV germicidal lights, filters and fresh air ducting only serve you when air is moving through the system. Set your fan switch to "on" to keep the air flowing. Additionally, we have furnaces and air handlers that are designed to always have the fan running at a low speed, even when your heating and cooling system is off, allowing for air filtration for your family 100 percent of the time. And now with government HVAC fan requirements, these new furnaces and air handlers will utilize so little energy so you won't have to worry about them being on for a longer period of time.
Choose annual maintenance. Keep your system in proper working order and perform maintenance on a regular basis by ensuring your system inspected by a trained HVAC technician at least twice a year.
Contact Us Today to Learn More
Empire is ready to help you get the IAQ solutions you need, so you and your family can breathe easier. Simply give us a call at 404-294-0090, and we will be more than happy to assist you.
Recommendations are based on best practices, CDC and ASHRAE information*