Does your home's temperature fluctuate from room to room? Here are some ways to fix that!
There are a few reasons why some rooms in your home can feel either hotter or colder than others. Poor or faulty insulation, where the sun is hitting, and the room's distance from your HVAC line all contribute to temperature variations in the home. Not only is this inconvenient for you, but it can also be negatively affecting your HVAC system and utility bills.
One of your HVAC's functions is to regulate the temperature in your home. When one room is running warmer or cooler than the others, your unit has to work harder in order to maintain a balanced temperature throughout the home. This will both decrease your HVAC system's longevity and increase your energy bills.
If you're having this temperature fluctuation issue in your home, don't worry. This problem is actually pretty common, and there are some simple solutions that anyone can carry out with little-to-no effort.
Seal windows and doors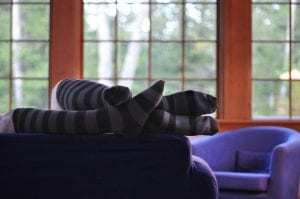 All windows and doors have weatherstripping when they're initially installed, but this material will naturally deteriorate over time. This lets hot/cold air in from outside and puts your HVAC unit into overtime.
It's recommended that you inspect your weatherstripping at least twice a year, before the summer and winter months. If you notice any tears, leaks, or loose pieces, then it's time to replace this sealant.
If you notice additional gaps in areas that your weatherstripping can't cover, you can caulk these areas with a silicone-based sealant for maximum resistance to outdoor elements. Use a caulk gun for an even application and to prevent dripping.
Add drapes, shutters, or blinds to your windows
Take a quick look at your windows. Are they getting a lot of sunlight during the summer months? Do they feel painfully cold to the touch in the winter? If the answer is yes to either of these questions, then you need to invest in some heavy, insulating drapes. You can also get blinds or window shutters if you want to keep a comfortable temperature while still allowing your room to have more natural light access.
The key element, in this case, is the sun. During the hot summer months, make sure that you keep your windows covered in order to keep the heat away. Throughout the frigid winter season, make sure your windows are uncovered during the day so that they can bring in as much sunlight as possible and help naturally warm the room.
Install an HVAC system that can heat and cool specified rooms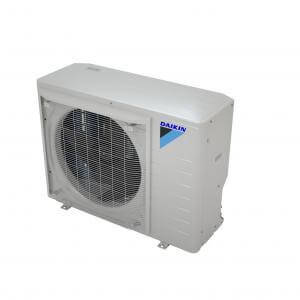 One of the newer HVAC units on the market is the Daikin LIFE, a groundbreaking system that has the ability to connect a single outdoor unit to multiple indoor units. Because of their compact size and low noise level, Daikin units are gaining traction in the current market. You can place these units pretty much anywhere in your home, and they won't interfere with your daily routine.
A Daikin LIFE system is perfect for your home if you're having trouble maintaining a regular temperature throughout because the separate indoor units can work independently of each other. Empire HVAC's comfort advisors have experience in Daikin systems, and offer free design and consultations for new equipment. If you're thinking of upgrading your home's current HVAC, call on Empire for an easier switch! 404-294-0900
Call your professional HVAC service technician!
If you're still having trouble with a fluctuating home temperature from room to room, it might be time to call in an expert. Empire HVAC's team members can help you find the solution that fits your budget and will ease the burden on your current unit.
Since 1985, Empire has been Atlanta's preferred HVAC installation and repair service. With fully licensed and insured technicians that are both friendly and efficient, it's not hard to see why people make the switch to a company that they can count on. Are you having trouble with your current HVAC system, or do you want to upgrade to the best quiet unit in the industry? Call on Empire for professionalism you can't find in an average HVAC service. 404-294-0900