Why Preventative Maintenance is Critical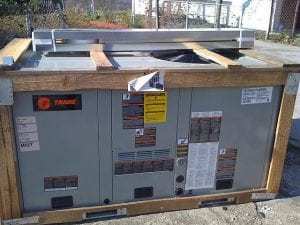 When it comes to having maintenance done, it is best not to push it off. Keeping up with simple routine check-ups can save your business from future incidents. If the heating and air conditioner were to go out in your business during the heat of summer, or the colder months, your clients will be miserable. Customers are not very pleasant when they become hot and sweaty or to frigid while waiting on your services. 
Ensuring a Comfortable Environment
An uncomfortable environment is unbearable for your customers but especially your employees. You could lose business and take a financial blow because a simple maintenance regimen was overlooked or bypassed. Skipping the preventative maintenance can hinder you in the long run so next time, make sure to schedule some maintenance to ward off those headaches.
During the maintenance process, a technician will come out to check and service your HVAC system. These heating and air conditioning specialists will examine the unit and the safety devices first. They will change the filter inside of the system which will improve your air quality and keep the device from having extensive issues due to poor circulation. The technician will possibly inspect the electrical and motorized parts to make sure everything is lubed, clean, and secure. A routine visit may also include checking the pumps, blowers, and belt and make sure everything is well adjusted and aligned.
Preparing for the Season in Advance
Before turning on your furnace for the season, a HVAC contractor can come out and make some additional steps and be sure that there are no issues that could lead to more serious and expensive solutions. They will remove the soot, which would otherwise pose as a major fire hazard. Making sure there are no cracks or blockages in any of the lines and pans.
Don't forget to listen to your biggest indicators of a problem happening…your senses! If something doesn't seem right, go with your intuition because it is better to be safe than sorry. Taking the proper steps can prevent fires and potentially save you a lot of money and hardships that could reflect on the well-being of your clients, workers and yourself.
Image Courtesy of: Creative Commons